CBD Hemp Flower Shake
From: $63.75 – $297.50 every 2 weeks
Fragrance: Piney, Earthy, Herbal
Effects: Uplifting, Tranquil
Our full spectrum CBD hemp flower shake is the go to for those who like to stay medicated thru out the day. Well known for its outstanding recerational and medicinal properties, our CBD shake is the perfect thing for an everyday user., Our low cost, budget friendly full spectrum CBD shake is in a category of its own. Easily burn it, make tinctures, edibles and more CBD infused things with our high quality CBD shake. This shake has a pungent pine-like aroma that lets you know, automatically, that this pack is definitely a game changer.  This CBD shake is spot on with taste and potency, all for a cheap and reduced price. This smokable CBD flower is a mix of the same exact bud that you would get elsewhere on our site.  A great deal for those who use a lot and are looking for a deep discount on great quality flower.
Hurry up! Sale end in:
CBD Hemp Flower Shake

From:

$

63.75

–

$

297.50

every 2 weeks

Delivery & Return

Delivery

We ship to all 50 states, Washington DC.
All orders are shipped with a UPS tracking number.
Always free shipping for orders over US $200.
During sale periods and promotions the delivery time may be longer than normal.


Return

Miami Rave will accept exchanges and returns of unworn and unwashed garments within 30 days of the date of purchase (14 days during the sales period), on presentation of the original till receipt at any store where the corresponding collection is available within the country of purchase.

Your return will usually be processed within a week to a week and a half. We'll send you a Return Notification email to notify you once the return has been completed.
Please allow 1-3 business days for refunds to be received to the original form of payment once the return has been processed.

Help

Give us a shout if you have any other questions and/or concerns.
Email: contact@mydomain.com
Phone: +1 (23) 456 789

Ask a Question

CBD Hemp Flower Shake

From:

$

63.75

–

$

297.50

every 2 weeks
... people are viewing this right now
---
Related Products
Select options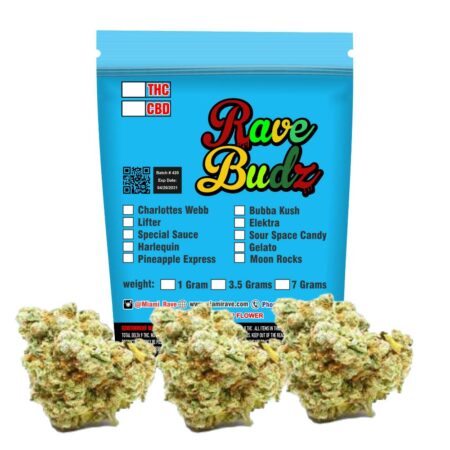 The Sour Space Candy Strain CBD Hemp Flower
From:

$

148.75 –

$

242.25

every 2 weeks
Strain: Hybrid
Fragrance: Diesel, whiffs of citrus and funky cheese mix throughout. Pine.
Effects: Hits the spirit with a heavy soothing that is countered with an uplifting, talkative space.
Sour Space Candy is an evenly-balanced hybrid strain of hemp that's grown  primarily for its high CBD content. Possessing less than .03% THC, this strain is great for medical marijuana patents who are looking to relieve stress, pain, anxiety and tension. Sour Space Candy is a cross between Sour Tsunami and Early Resin Berry, designed specifically to enhance the sour profile of the Early Resin Berry with Sour Tsunami's incredibly high CBD count. This strain is perfect for those who are looking for something that can be considered for "daytime use".
The Sour Space Candy strain's buds are incredibly dense and resin filled. These deeply colored buds have hues of forest green and violet purple for a near-chocolate covered mint color that gives them quite the bag appeal for CBD flowers. The resin filled trichomes shine in the light like a diamond.
This flower produce a fragrant aroma that smells like a freshly cut lawn mixed with sour lemons and a bit of jet fuel. The flavor profile of the Sour Space Candy Strain is also sweet and diesel-like.